The product page is an essential part of any online shopping platform. So, it must be easy to navigate across this page. You need to set up this page with the utmost care to lure customers towards the product. It should be a customer-oriented page.
To access the Product page Settings, click Customize (Themes section on Shopify) > Theme settings > Product page
Layout
Type of Product Page
In the Booster theme, the product page may be of two types. They are as follows: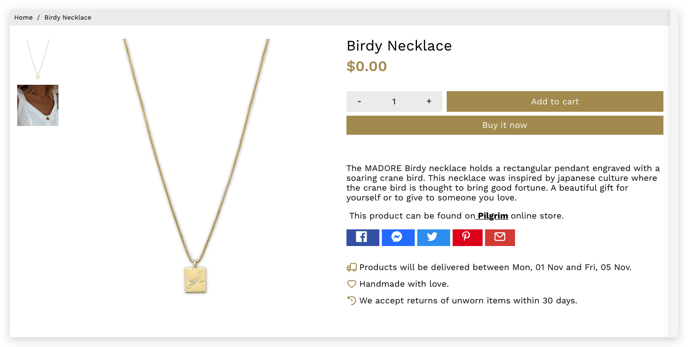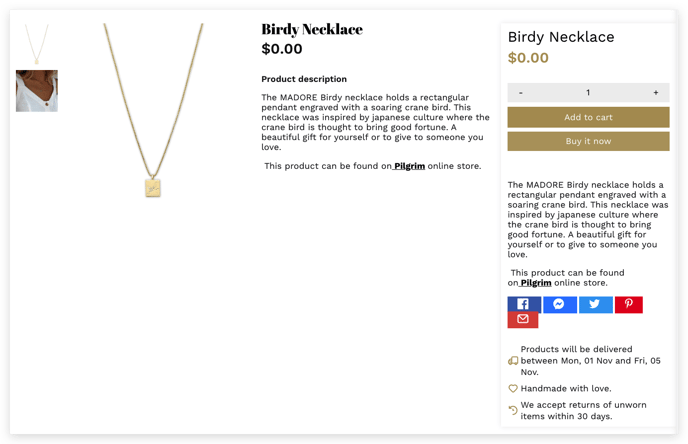 Gallery
Gallery style
You will be able to change the style of your gallery with this setting freely. It offers you three options:
Vertical list (one column) (1)
Vertical list (two columns) (2)
Default (3)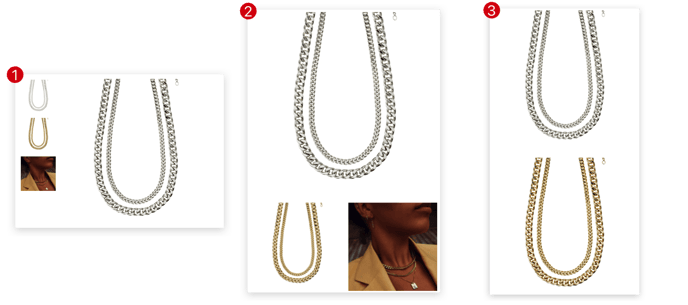 Enable previous/next product
This feature is effective if the product is available as a collection. It will let you have a button to the right and another to the left. When the customers click on the button to the left, they will see the previous product. If they click on the button to the right, they will see the next product.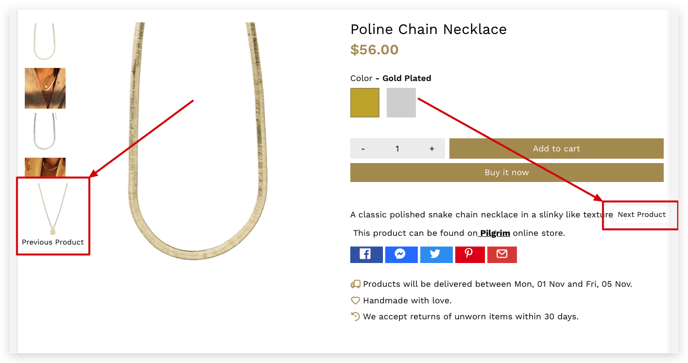 Product Page content block
You may want different types of content blocks on your product page. This feature will allow you to add your desired content block on the product page. The different types of the content block are as follows:
Offer countdown
Many online shopping sites have an offer for a particular period. The customers may want to know how much more time a discount is valid. For them, an offer countdown is tremendously helpful.
The countdown timer has two style: Two columns (1), Compact (2).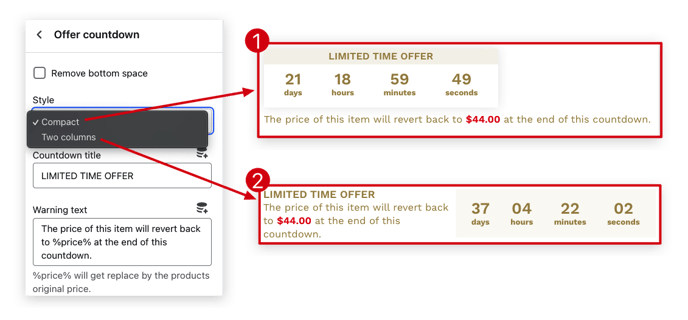 Warning text
You may make changes to the text under the title with the help of this feature. To show the original price, you may use the name %price% option.
Product Title
You can Custom color, Font size & family to customize your product title.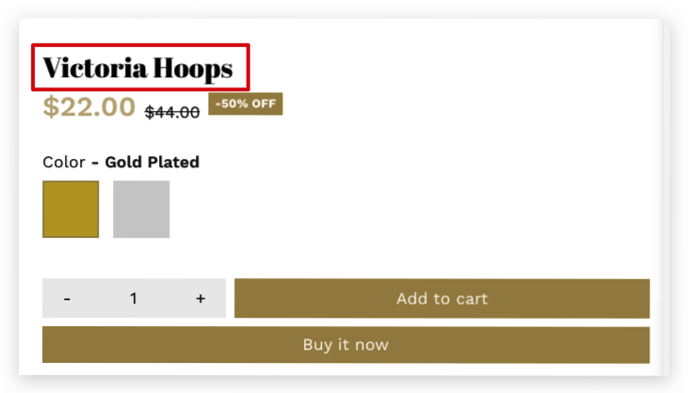 Product Price
You can Custom color, Font size & family to customize your product price.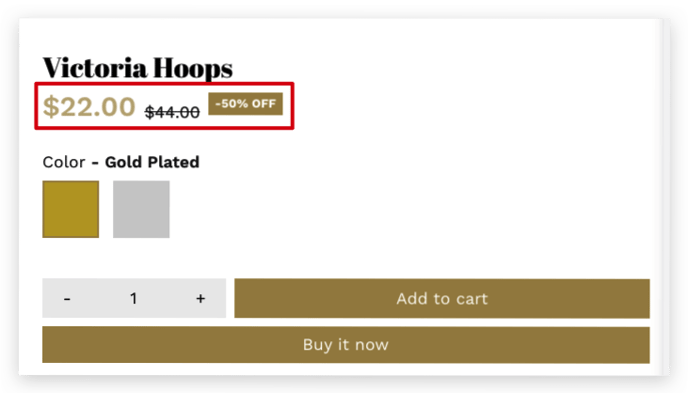 With Sales Badge you can add 4 options: Percent (1), Money amount (2), Only 'SALE' text (3) Hide the sale badge (4)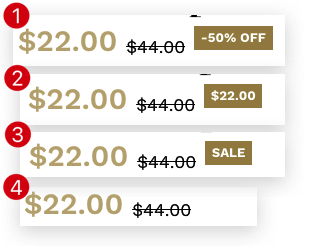 Product variants
Product variants are also called swatches. This is a mandatory block to have on your product page.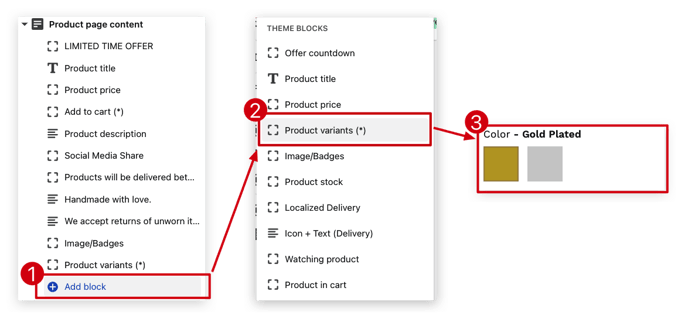 Product Stock
The customers need to save the product page before the setting works. It is used to show whether a product is real or fake. It has two features under it.
Reduce inventory
You can save 1 second to create a sense of urgency. This way, you should be able to reduce the inventory. You may select between 0 and 30 s. On The other hand, you may just put it to 0 seconds if you don't want to use this feature.
Max stock product
This feature will display the maximum stock available for a particular product. You may select 10, 100,1000, or Real stock.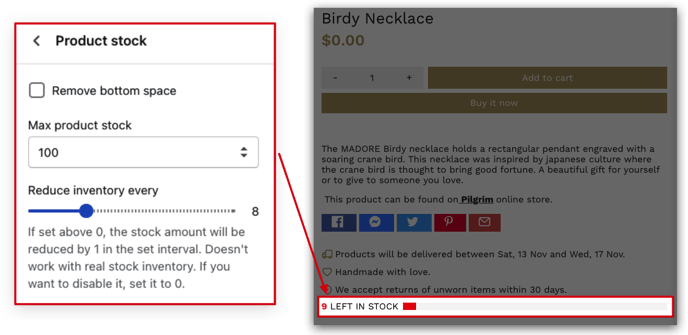 Watching Product + product in the cart
Watching product and product in the cart are two apps that create social proof on your website.

You may also fix the number of people who view this page or have the same product in their cart. You may fix the number at 10, 100, or 1000. The settings also allow you to change the time between the update of the number.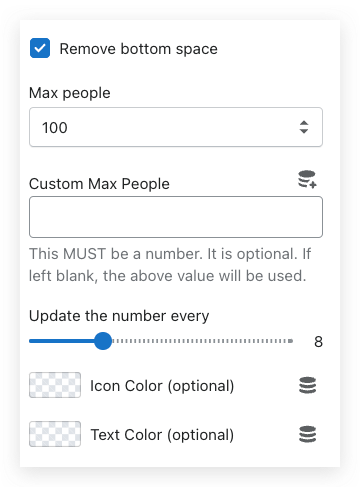 Product description
Your product description is really important, after filling in on your Shopify product you want to add it to your product page content.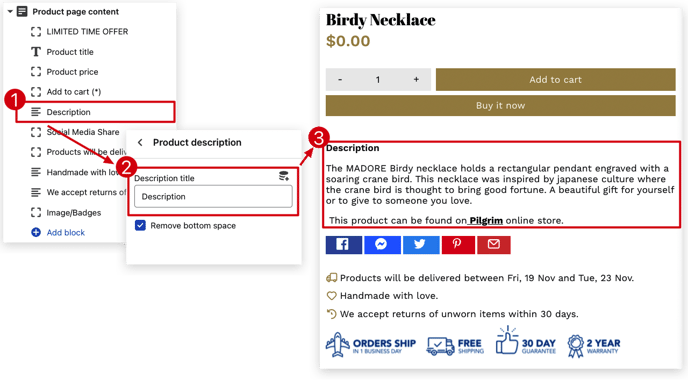 Accordion + Tab
With the accordion and the tab, you can display different types of content.
Description

Reviews
Many customers want to go through a review of their products before buying them. This block will help you to feature the review.

Meta field (Advanced Setting)
You can set up your meta field through this block.
You can learn more about them here: https://help.shopify.com/en/manual/metafields
Page
This block will help you set up a page within your block.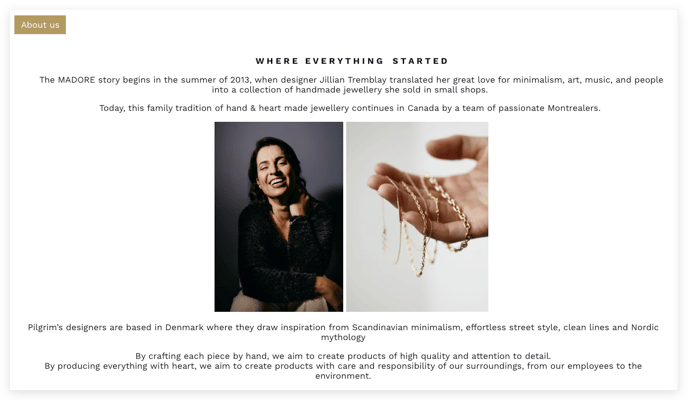 Custom Content
This block will allow you to add custom content.

Reviews stars
This is to show a preview of the reviews on that product. It will look like this, but the style will differ from the reviews app you are using.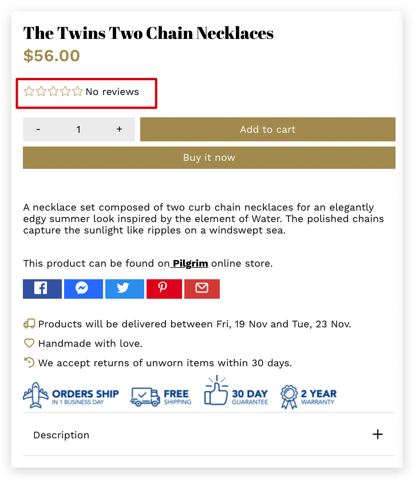 Add to cart
The add-to-cart option will be displayed in this block. You simply need to add it on the product page content and select the sticky ATC settings for mobile.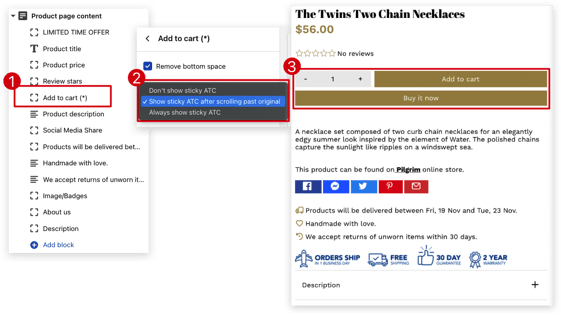 Social media share
The social media share block will add links to share on Facebook, Messenger, Twitter, Pinterest, Email.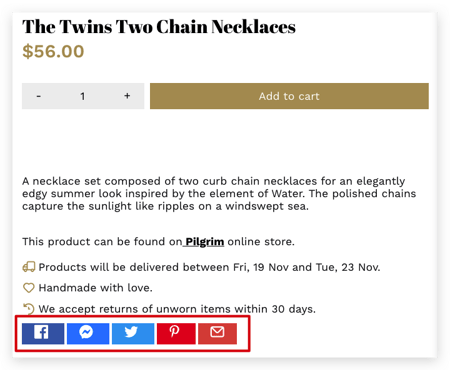 Localized delivery
With this product page block, you can make sure that customers see the exact dates their product is going to be delivered. Select a start day and end day and it will translate in the right dates.