Are you planning to expand the footprint of your company beyond its national boundaries? The internationalization features are something you are going to need.
To access the Internationalization Settings, click Customize (Themes section on Shopify) > Theme settings > Internationalization
Geolocation
By enabling this setting, the Geolocation applies required settings automatically to your online store. Depending on the IP address of a user, their native language, and currency swaps, if applicable.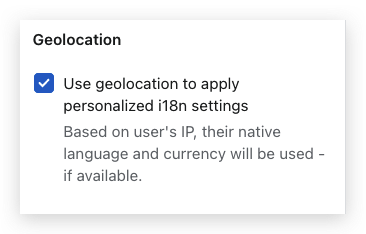 Languages
We provide this setting, to enable the multi-language setting on your Shopify store. The setting is natively integrated with the multi-language setup of your eCommerce store. Based on the location of the user, they will get options to switch the language if preferred.
Complete article on How to setup Multiple languages on your Booster Theme here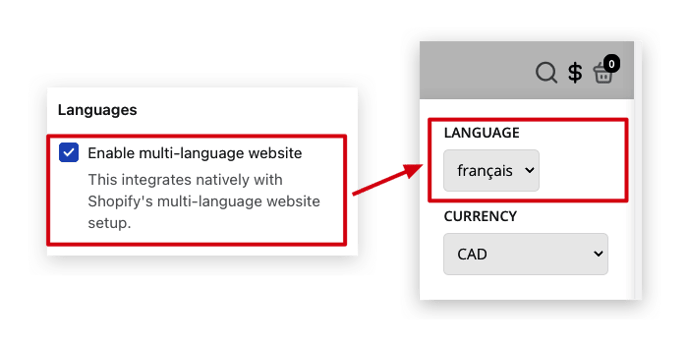 Currency
This setting allows the use of multi-currency on the online shopping store in Booster theme V5. It offers three options:
With the Currency format, you can choose the best formatting for you depending of your currencies.