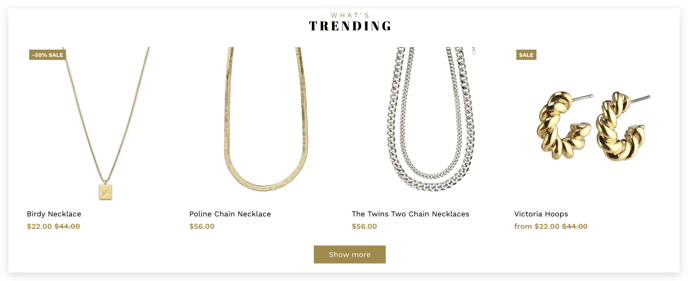 Many online shopping sites feature their latest collection on their homepage. This in turn helps to boost the conversion rates. If you are looking forward to setting up a featured collection, then let us tell you that the Booster Theme V5 allows you to do so efficiently.
Featured collection section
This section enables you to showcase one of your collection.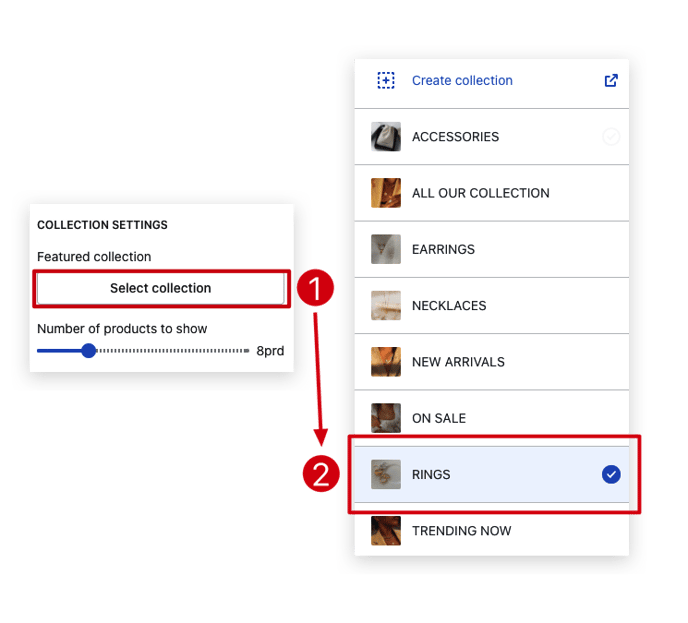 Number of products
With this setting, you can change the number of products that you wish to feature in this section. You can choose between 1 to 32 products.
Enable Show More
This setting will enable/disable the show more button.