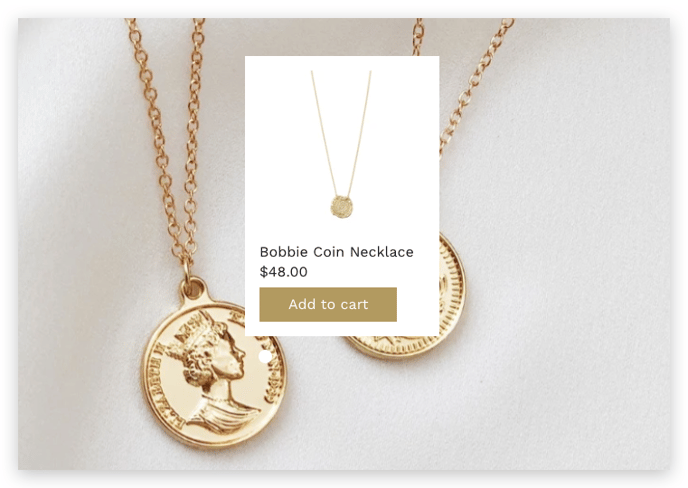 A Lookbook features the latest products from your site. It is an essential section of any online shopping site. It attracts buyers to your sites. By adding the product link to the picture featured in the Lookbook, you can boost your conversion rates.
Add Product pin
Our theme offers you the liberty to add a pin to any image in your Lookbook, with the help of this setting.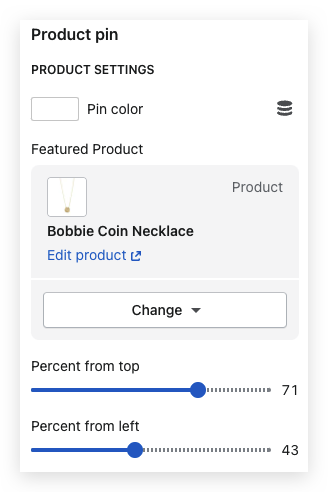 Pin color
This setting allows you to change the pin color.
Featured Product
You can choose the product you want to feature on your Lookbook with the help of this setting.
Percent from Top and Left
You may move the pin from top to bottom and left to right, with this feature's help.