It is crucial for an eCommerce store to have certain elements so that it can compete efficiently. One such element is the feature collection list. With its help, you can include a separate list of featured collections from your store. For instance, during the festive season, you can choose to display relevant festival products in the feature collection list to attract online shoppers.
Add Featured collection
This setting allows you to add a featured collection of your choice. You can also switch between collections that are displayed.
Featured collection
You'll need to use this setting in order to select the desired collection.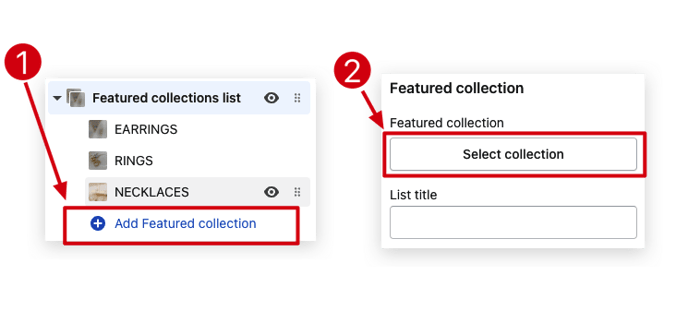 List title
We have provided this setting to help you change the Header of the tab.
The gap between Columns & List per row
This setting helps in modifying the gap between the columns in your list and your number of list per row.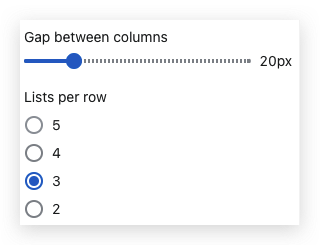 How many products to show in each list
This setting will help you choose the number of products that you wish to showcase in each list. We offer the convenience of choosing any number between 1 and 8.
Enable view all button
The View all button will redirect people to the collection's page.