The Custom content section is like the call to action section, however, the Custom content section doesn't use your theme settings, everything is customizable inside the section.

Look at this example, number one is the Heading block inside the Call to action section. The number two is the Heading block inside the Custom content section.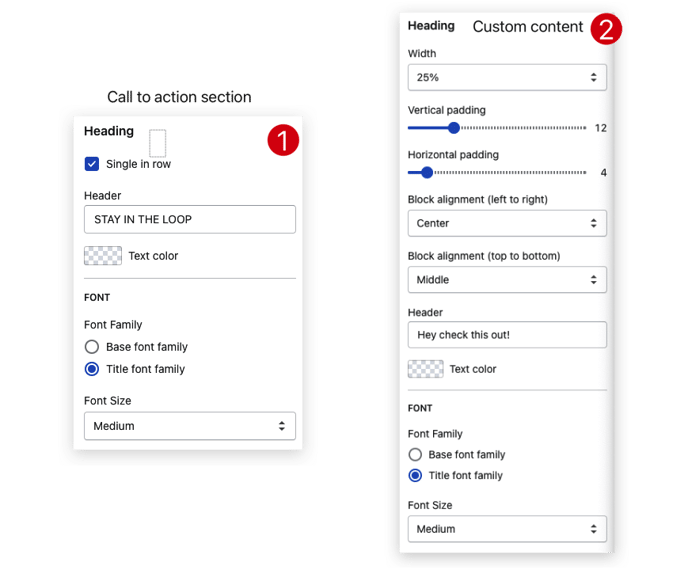 Add content blocks
The custom content doesn't have any particular like the featured collection or the lookbook section, it only offers ALL the content blocks, we have a whole article going through every single one of them!
More information about How to use the Add Content Blocks + Section Layout Setting here