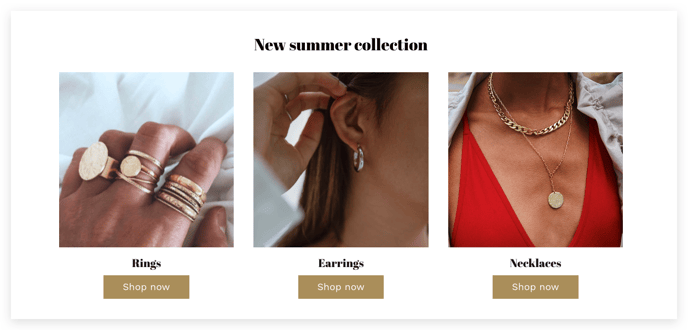 Columns render a structured appearance to the entire page. More customers are attracted to sites that have data arranged in columns. Columns make it easier to read the information.
Add content Block
With the help of this feature, you can add a content block in columns. There are 3 different content blocks you can use with this:
Icon + text (1)
Image + text (2)
Video + text (3)

Column height
The height of the content section may be modified with the help of this setting.
The gap between columns
Relevant changes may be made to the gap between the columns of the online shopping site with the help of this setting.
Columns per row
This feature allows you to modify the number of columns in a particular section.