The checkout page is of prime importance in any online shopping site. After the customers buy a product, they need to pass through the checkout page to finalize the purchase. Now, let's find out how to set up the checkout page for our Booster theme.
To access the Checkout Settings, click Customize (Themes section on Shopify) > Theme settings > Checkout
Banner
The Background Image setting will help you change the background image of your banner.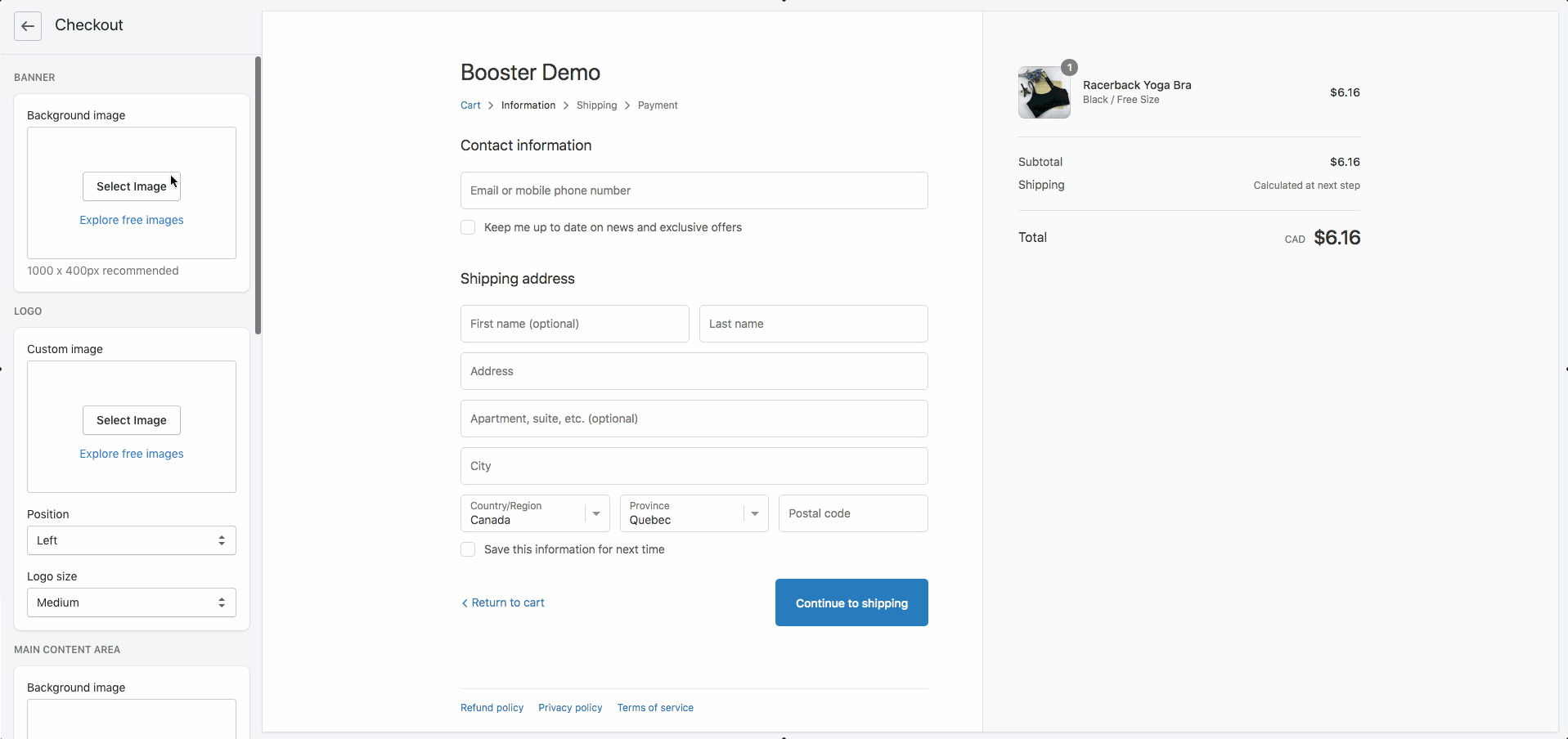 Logo
The brand logo should be present on the checkout page. The presence of the brand logo on the checkout page proves the brand's authenticity. The three most basic settings under the logo are as follows:
Position
Custom Image
Logo size
Main content area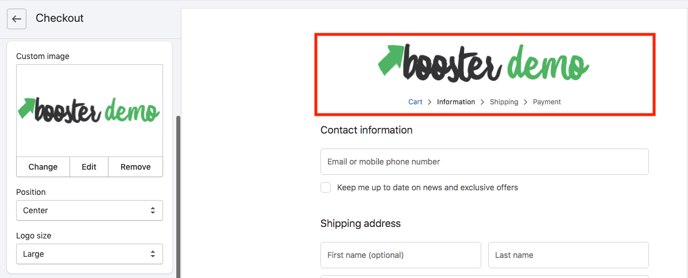 Background image
You can make changes to the background image of the main content area in the Booster theme.
Background color
Often, you may not have a suitable background color in the Booster theme for the checkout page. In such a situation, you can use this setting to make changes to the main content page's background color.
Form Fields
You may change the form fields to white or transparent, with the help of this setting.
Order summary
It is natural for the customers to go through the orders on the order summary page. Hence, it is important to customize the order summary page. For that, you may need to access specific settings like
Typography
Background image
Background color
Colors
Buttons
Errors
Typography
This will help you to change the font of the headings and the body of your Checkout page.
Colors
Errors: This color helps you change the color of invalid field errors and messages.
Buttons: The checkout page allows customers to use gift cards or discount vouchers while paying. The customers need to follow a few steps while making payments. This setting lets you modify the gift cards' color, discount coupons, and the subsequent steps.
Accents: This setting helps you modify the color of links and highlights.