This setting enables you to add a dynamic title to your online store.
To access the Cart time settings, click Customize (Themes section on Shopify) > click on Theme settings > Cart time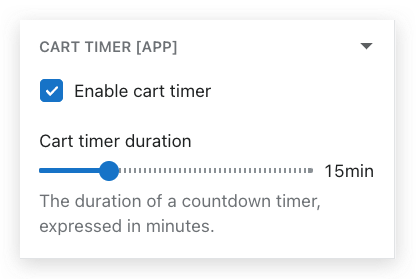 Enable cart timer
Use this setting in order to enable or disable the Cart timer app.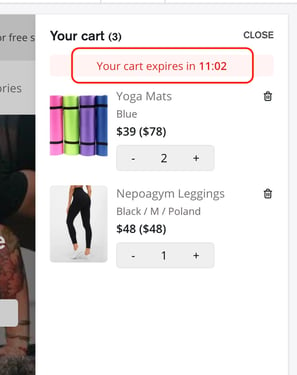 Cart timer duration
This setting sets the duration of the countdown timer in minutes.