Typography on an online store is really important, make sure to choose a font for your base elements and titles that fits your brand. Also, make sure to size everything as you want.
To access the Base typography Settings, click Customize (Themes section on Shopify) > Theme settings > Base Typography
Font Family
Base font
This font, by default, is used for most of the text, including content (product name, product description), labels (SALE), navigation links, etc.
Title font
This font is, by default, used for titles and headings.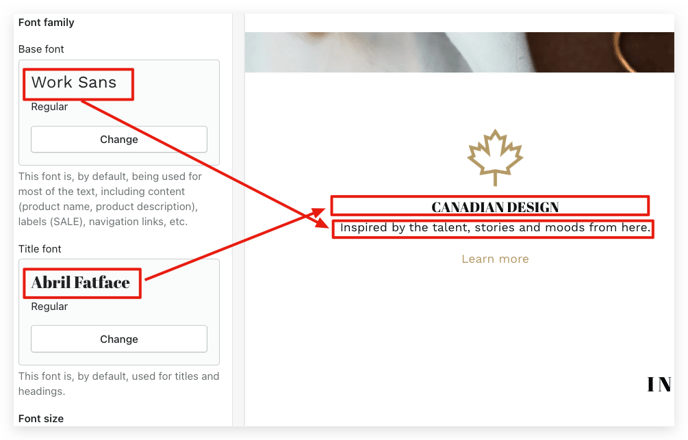 Font size
You can use those settings to modify the font sizes. After that, you'll be able to select one of the font sizes inside the most of the content block.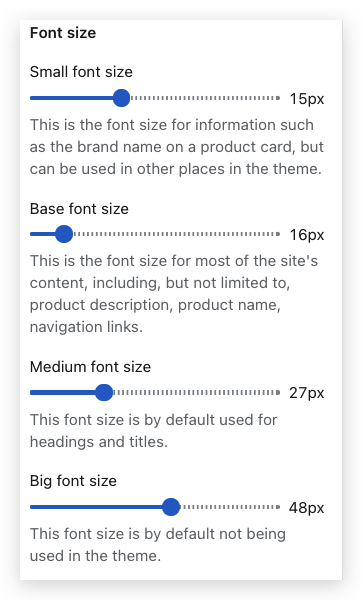 Heading and subheading

You can use those settings to modify the heading size overall in your shop.