Before canceling your subscription, make sure to contact us.
The customer support team is always there to help you out!
We will make sure to assist your with all your concerns about Booster Theme.
Step 1. Get to Customer subscription portal
Click this link: Customer subscription portal
Step 2. Enter your e-mail and click continue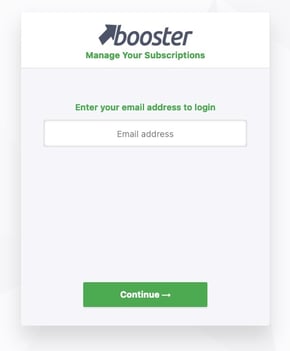 Step 3. Go to your inbox, copy the code and enter it.
Step 4. Click on your subscription.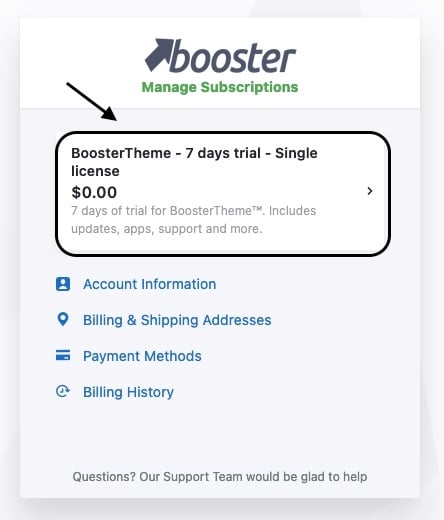 Step 5. Click on cancel subscription